Tripawds is a user-supported community. Thank you for your support!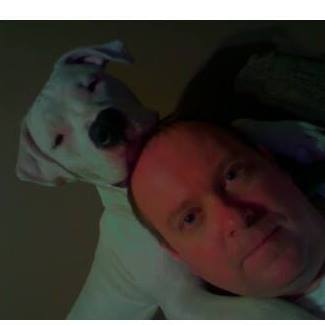 5/18/18.  Today was treatment number three with Carboplatin.  Roscoe is chillin' tonight and doesn't seem quite as run down as he was with the first two treatments.  So far, the only side effects have been post-treatment blahs, low platelets and borderline neutrophils at the two week mark after treatment.  Vitamin K and Yunnan Baiyao  have done really well at helping him rebound in the platelets department.
For the last week or so, he's been really full of energy.
Before the next treatment, his oncologist wants a three-view chest x-ray to see if there is evidence of metastasis to the lungs.  If the lungs are clear, then we are hopeful to make it to the vaccine.  In any case, I am so grateful for each day with this guy.  So full of love.  Thanks to all for the thoughts and prayers!  It's good to have somewhere like this to see the stories of others, and to share some bits of Roscoe's journey through this.
This is about the five or six-month mark since we first noticed the limping.